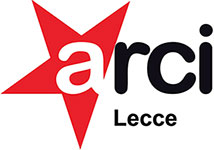 Arci Comitato Territoriale Lecce has worked for years in cultural and social policies, in social disadvantage, legality, active participation preventing the risk of social exclusion and promoting better life conditions for young people, a minor, citizens and families in economic and social disadvantage in a perspective of integration between policies and resources.
It promotes good practices at school for legal education, for rights, gender respect, it spreads prevention action of homophobic attitude, it educates to respect all forms of disability and diversity.
It's active for years in the field of immigration with several activities in order to contribute to the creation or social, civil and economic integration paths for migrants and refugees in Lecce and it province, improving the reception, the access to job, promoting care and education integrated programs and creating a network of local "support" to strengthen their independence.
So in order to prevent social exclusion phenomenon, disadvantage of vulnerable people and the danger of social deviance, ARCI offers several services, living priority a methodology of networking and inter-institutional collaboration between third sector and public and private institutions.
Main projects and actions
2002-2017 Cultural, workshop, musical, drama activities and seminars in the province of Lecce
2015 –in progress SPRAR Project "Resettlement AFGHANISTAN"
December 2015 – in progress MNA SPRAR Project in Campi Salentina
June 2015 Seminar about approach methodology and problem solving for "Traffic MNA and adults"
June 2015 – in progress FAMI european Funds for reception and protection MSNA Project in regional network (Carpignano- Carmiano- Galatina – Lucera- Oria – Laterza)
January 2015- in progress "Ampliamenti SPRAR Projects" for the municipalities of Trepuzzi, Galatina, Sogliano Cavour, San Pietro Vernotico, Ambito of Campi Salentina
2014-2015 Management of help-desk Prefettura Lecce FEI project: cultural and linguistic mediation services
2003-2017 in progress "Refuge Project" Management Body for the Protection System of Asylum Seekers and Refugees (S.P.R.A.R.) in Trepuzzi– Galatina-Sogliano cavour-Tricase-Patù- for vulnerable and ordinary categories, funded by Home Office, reception, linguistic- cultural mediation, protection and social, legal and psychological support.
2011-2012-2013 FER Project "Libera-mente" reception and psycho-social rehabilitation of violence and torture victims, asylum seekers and/or in international protection.
2004-2017 in progress "Terra d'Asilo Project" Management Body in S.P.R.A.R Asylum Seekers and Refugees Protection System in S. Pietro Vernotico, and Campi Salentina Home Office for unaccompanied foreign minors and/or asylum seekers and refugees, vulnerable categories, reception, cultural and linguistic mediation ,protection and social, legal, psychological support.
2013-2017 in progress Management Projects of "First Reception Prefettura Lecce" for foreign citizens asylum seekers in Salve, Squinzano, Galatina, Trepuzzi, Surbo, Novoli, Campi Salentina, Sogliano Cavour, Tricase, Andrano, Cutrofiano.
2011-2012-2013 Reception Management, protection and support "North Africa Emergency" in several towns in Salento.
2009-2016 in progress UNAR Local Body Region Puglia.
2008-2015 Reception alternative actions to prison for minors.
2013-2015 Agreements with UEPE and Court of Lecce for alternative actions, residues of punishment, public utility.
2004-2015 Organization of public events, seminars, debates, film and book reviews in order to promote discussion about legality, social reintegration, active participation, media, critical and responsible consumption, spread of human rights, collaboration with European Cinema Festival in Lecce for the organization of events about social and environmental problems.
From 2006 to 2013 it has in its structures and projects minors of external penal area in order to perform voluntary work in accordance with Social Service Office for Minors in Lecce. Through tutoring activities the minors are supported in a program of legal education and active citizenship aimed at their social reintegration.
2009-2010 "A carte scoperte Project" Region Puglia- Awareness of gender discrimination, disabled, political actions for social cultural interaction.
2010-2011 FER Libera-mente Project Action 1.1.B for the protection, psycho-social-legal support and professional integration of women (alone or with children) victims of violence, traumatic events, post traumatic disorders, focusing on linguistic and cultural mediation for professional integration through stages in the Province of Lecce and Brindisi.
2011-2012-2013 Body of UNAR Network – antidiscrimination local body.
2011 Steiner cooking workshop for children "Mani in pasta" Trepuzzi.
2011-2012-2013 Emergency Projects North Africa Migration Flows ENA offering reception, cultural and linguistic mediation, legal, social and psychological protection.
2011-2012-2013 FER Libera-mente 2 Action 5 Project for the protection, linguistic and cultural mediation, psycho-social-legal support and professional integration of asylum seekers or in international protection focusing on the pathways of job placement through stages in the Province of Lecce and Brindisi.
2012-2017 in progress Agreement with Court of Lecce and Office of External Penal Execution of Lecce for public utility works and works alternative to prison.
2005-2006-2007-2008-2009-2010-2011-2012-2013-2014-2015-2016-2017 Organization of photo exhibition, plays, book, video, film presentations, concerts, in the province of Lecce with the support of various local bodies;
2013-2017 agreement with Prefettura of Lecce for First reception of foreign citizens R.A. offering services of cultural and linguistic mediation, health, social support, Italian language courses.